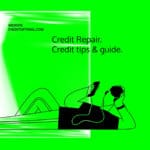 Are you having some incredible idea that you'd like to finance with credit, but you have an inadequate credit history?
If you're applying for a loan, you might get confronted with one of the most significant challenges: credit history.
No doubt – finances stress out a lot of people, and almost everyone aims to achieve financial freedom.
The more you comprehend how your finances work and take control of your funds, the more you take control of building a comprehensive credit history.
Insufficient credit history could seemingly be a stumbling block if you're applying for a mortgage or want to buy a new car.
However, in reality, insufficient credit history wouldn't limit your ability to negotiate for favorable interest rates and excellent quality loans.
The exciting bit is that you still can be an attractive client to loan issuers as well as credit card companies. Here's what you need to know.