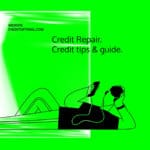 Founded in 2001, The Credit People aims at helping people raise their credit scores and improve their credit reports through professional credit repair services.
For a good reason, this repair company prides itself in calling themselves the "credit superheroes," and has helped more than 200,000 people in correcting inaccurate entries that cannot be verified.
For close to 2 decades, this company has helped thousands of consumers remove more than 1.5 million negative entries.
If you've been thinking of ways to take hold of your financial life and contemplating whether The Credit People is a legitimate company, they might be a good fit for your credit concerns.
Although hiring a repair agency might seem like the silver bullet in helping you achieve overnight results, that's always not the case.
With a combination of unique strategies in helping people build their credit, The Credit People has had a tremendous success rate in the past.
If you're considering this option, here's what you need to know?