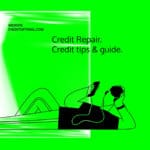 Negative things are enormous reminders of the financial mistakes you made in the past.
In some cases, however, the mistake could not be yours, but a creditor or credit bureau is to blame for the errors.
Either way, you must work towards removing the negative items from your report to avoid unfavorable credit eventualities.
Removing negative items from your Credit Report would help you achieve a higher credit score, which improves your chances of getting good credit card loans and fair interest rates.
Luckily, it is possible to delete negative items by using any of the three options below:
Writing a "goodwill" adjustment.
Paying to have the negative item deleted
Offering a settlement
Whether you made the late payment or the lender's mistake, here's how to go about it.