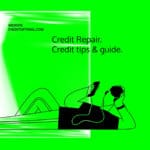 The NetFirst Platinum credit card is one of the best options if you want to rebuild your credit.
It offers perks like instant approval with a $500 credit line, fast approval if you have bad credit and an APR that's always at zero.
If you've been denied credit in the past, the NetFirst Platinum would be an excellent option if you don't qualify for a regular card.
There's a significant difference between the regular credit cards and the NetFirst Platinum card. This card is a line of credit issued by Horizon outlet stores, which means that you won't be able to use this card in the stores you usually use your Visa or MasterCard.
Your usage will only be restricted at Horizon stores, which has some similarities with a department store credit card.
While the NetFirst Platinum card makes it clear that it's neither a bank nor a credit service provider, you have to read through the fine print to understand these restrictions.
This card issuer makes lots of promises to the clients: ranging from no employment or credit check, $500 approval if you have bad credit, and sounds perfect if you want to improve your credit. However, if you read through the details carefully, you'll realize the restrictions might not be a good fit for you.
Before signing up for the card, we've outlined what you need to know.