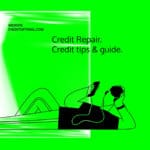 The Mercury MasterCard emanates from the First Bank & Trust.
It's a relatively unknown card, but ideal for people looking for no "roller-coaster" credit card.
With zero annual fees and a handy mobile application, the Mercury MasterCard is ideal for someone who's had a bad credit history in the past.
Launched in 2018, the Mercury MasterCard is a relatively new credit card in the landscape.
Primarily, this mid-tier card is marketed towards people having a credit score ranging from 550 and 650.
As a mid-tier unsecured card with no annual fee, it helps people who have had credit issues in the past, and those who want to pay their full balance at the end of every month.
One noteworthy feature is that you cannot apply unless you get an invitation email from the credit card company.
At a glance, the interest rates of this card are a bit high, but clearing the whole balance offsets the burden of cardholders and defines a clear path for them to build their credit.