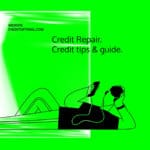 Getting things in order with your credit score can be daunting and time-consuming, especially if you're trying to do it on your own.
Home-made and customized credit repairs need a mammoth of procedures to stick to, strict timelines to follow, and a colossal number of technical terms to comprehend. You have to sit down and craft formal letters to many credit bureaus.
All these factors are enough justification why if you're trying to fix your credit, you might need to work with a credit repair company.
Below is a detailed review of the Lexington credit repair company to help you determine whether or not they're a good fit for your needs.
About Lexington Law
Lexington Law is a group of highly skilled and professional paralegals and attorneys who specialize in providing legal credit repair solutions.
This company started its operations in 1991 and introduced credit repair services in 2004. In attempts to minimize costs and have their lawyer-backed credit repair fair to every client, they came up with processes that are affordable to everyone.
Every person working for the firm has gone through rigorous training and has expertise in credit repair, current trends in consumer protection and regulations in credit reporting.
With an experience of more than three decades, the company has served hundreds of clients and resolved countless negative issues in credit reports.
Lexington Law, as a law company, understands the repercussions of lack of ethical standards and legal violations and therefore knows what specific items they can solve in credit reports.
Based in North Salt Lake, the company welcomes clients to visit their location for personal service, but most of the credit repair services are done online.