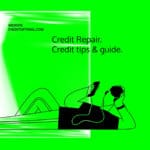 The Blaze MasterCard is an ideal credit card for people who want to rebuild their credit without resolving to use a secured card.
It is a perfect option or people with bad to average credit and is an incredibly straightforward card without any frills.
With a whole range of positive customer testimonials and no requirement for a security deposit, this card has no premium provisions like cash back rewards or free travel rewards. Still, it is helpful if you're trying to build your credit.
After six months of timely payments, you'll be eligible for an increase in your credit line, but you'll have to pay an annual and an authorized user fee.
In this article, we've taken a collation of expert opinions and customer reviews to compile an in-depth review of the Blaze MasterCard.