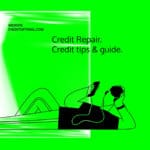 Bad credit can have detrimental effects on your fiscal life.
If you have a bad credit report, your attempts to open a new bank account might continually hit a brick wall.
According to the FDIC 2017 report, more than 8 million Americans (6.5% of the entire population) are "unbanked." In other words, this population represents people with no banking relationship whatsoever.
At the same time, over 18% of the entire US population is considered "underbanked," which means they have limited banking relationships, and so resolve to use payday loans, prepaid debit cards and check cashing businesses.
No doubt, this huge percentage of people in this category are in this situation because of bad credit that consequently makes banks reluctant to open checking accounts for them.
However, like any other fiscal challenge, having no checking account owing to poor credit has a solution.
There are ways to build solid relationships with banks using a "second-chance" bank account.
If you fall into this category, we've compiled a comprehensive set of information about what you need to know.
These are top 15 best checking accounts for bad credit that you can find today.